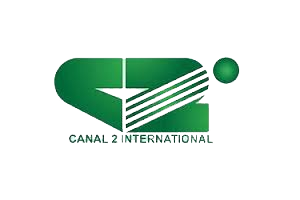 The first private TV channel in Cameroon, Canal 2 International, has equipped its sales-house with CTS Publicité to sell its advertising space.
The implementation of CTS Publicité took place during the summer 2016. The software was installed and setup on a server in Paris before being sent to Douala. After validating remotely that server was properly integrated into the customer's technical environment and the software worked correctly, CSE team went to Cameroon to train future users.
CTS Publicité is an advertising booking system published by CSE. It allows a sales-house to elaborate the plan and the budget of the campaigns, to send commercial offers to advertisers and media agencies, and to generate automatically advertising playlist. It also provides access to statistics by customer and by campaign.
This project fits into  CSE's development in Africa also marked in 2016 by the installation of an advertising booking and billing system at SNRT, the public broadcaster of the Moroccan state.