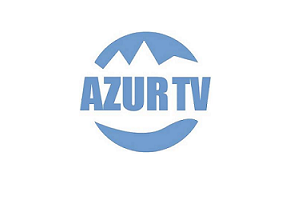 CTS Professional in SAAS mode for Azur TV, Var Azur and Provence Azur
The program schedule of the three television channels based in Côte d'Azur is now managed with CTS Professional from Nice.
For the launch of the television channels Var Azur and Provence Azur, Azur TV has simultaneously renewed its broadcast management system (bms) and its automation system.
For the programming of its antenna in Nice and of its variations in Toulon and Marseille, Azur TV has decided to trust CSE and its "Traffic System" CTS Professional.
CTS Professional offers the essential functionalities to manage the programming opérations of one or several television channels (program listing, grids and playlists management…). Easy to use, its ergonomics has been specially designed to be used by a limited number of users.
For the needs of Azur TV, CSE implemented CTS Professional in SAAS mode. This offer limits the initial investment budget and does not require any server installation and administration at the client's. In addition, the software remains accessible 24/7. The data is hosted in a secure datacenter in France and remains the property of the customer.
The deployment and training of CTS Professional were completed in one month. This period takes into account the development of a new interface between CTS Professional and VEDA, the playout of SGT.
This interface provides the following points :
each playlist is sent in the file format recognized by VEDA. Preparatory work performed on the grids and playlists in CTS Professional can then be operated in VEDA.
each day, CTS Professional retrieves the as-run logs generated by VEDA and automatically updates the broadcast reports.
Marc-Olivier Hechenblaickner, Partner and Project Manager TV at CSE, points out : "This project was realized within a very short period of time in order to respect the launch dates of the two new TV channels Var Azur and Provence Azur. CSE is very pleased to accompany Azur TV in its development. It is essential for us to offer an efficient service to our customers, whatever their size and needs, at an affordable budget. "